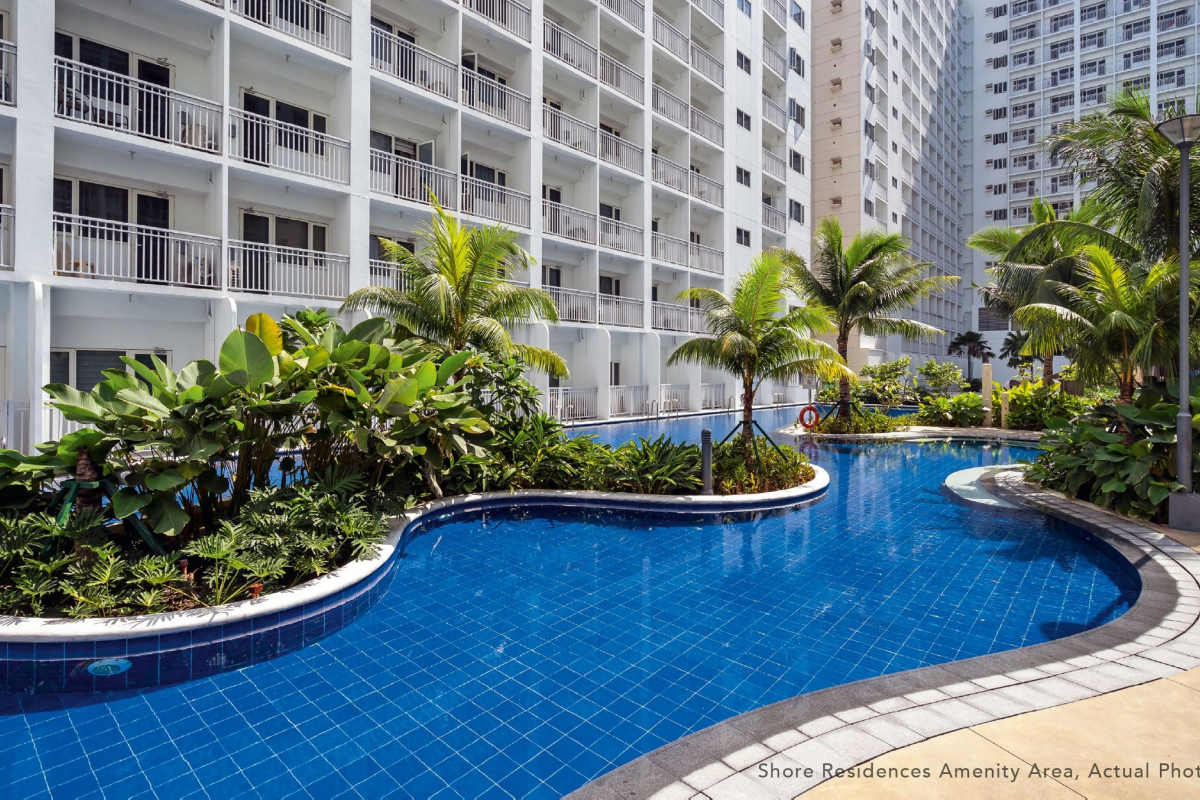 Shore 1 Residences consists of 6 towers standing 19-storeys tall within the perimeter. The first complex sets the tone of grandeur and differentiation. And its distinctive façade is characterized by an interplay of squares or boxes, resembling a group of pixels disintegrating.
This was carried out by its precise unit configurations and color blocking. The color interchange also gives the façade an illusion of depth and texture. Despite the massiveness of the property, its two-tone palette retains the tower's visual simplicity.
The towers are impeccably designed to encompass the development's hyper-sized resort-like amenities and provide guests with views of the bustling city, the tranquil waters of Manila Bay and the rest of the amenities, like the revitalizing swimming pools and activity area.
Shore 1's visual impact serves as one of its key features. The strategic placing of its "pixelated" façade serves to utilize the spaces for each unit, combining livability with the aesthetic and extending its function to its interiors. In addition, several selected units are designed without balconies to diverge from the design continuity and give a striking peculiar pattern to its frontage.
The entire property thrives not just from its façade, but also within its periphery. Shore 1's awe-inspiring amenities are unlike any other, with the center island serving as the main focal point from its expansive amenity deck. The center point houses swimming pools, playground and lounge areas – a harmonious interplay of blues and greens scattered across the massive space.