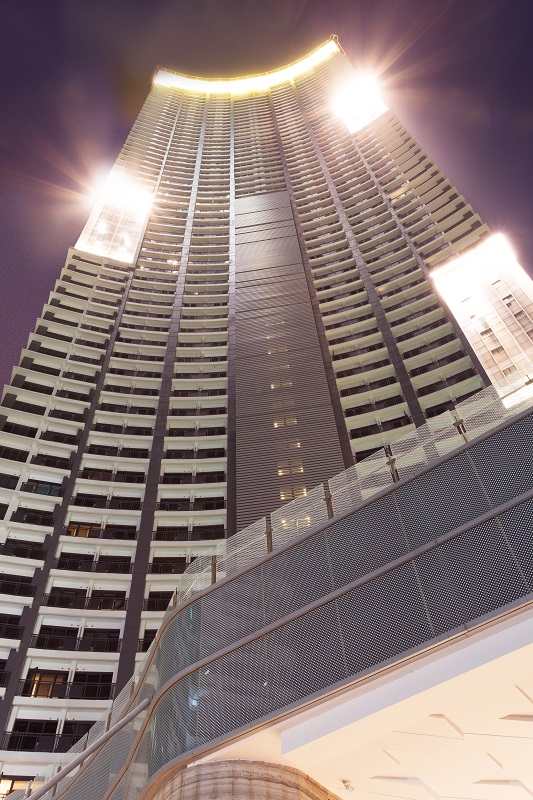 The concept for the Knightsbridge Residences was derived from a premier international residential address in London, United Kingdom that is known for its celebrated residents, ultra-expensive property rates and deluxe shopping district.
Upon drawing inspiration from this illustrious neighborhood, this residential development sets out to capture the classy, fun and quintessentially British essence of the Knightsbridge district. And it is its luxury, prestige, central location and history that inspired Makati's newest and most desired residential high-rise.
The Knightsbridge Residences at Century City is a majestic structure that strikes a magnificent silhouette against the Makati skyline. Embracing its roots from Ye Olde Britannia, this residential tower reaches to its lofty heights and persists to conform to a unique, curvilinear design making it stand in alluring contrast to the rest of the city. And its sleek and future-oriented curvilinear design is both iconic and breathtaking.
Inspired by the pomp and splendor of the English monarchy is the tower's most prominent lucent attraction – Knightsbridge Crown. The topmost pinnacle of the skyscraper illuminates with an intricate pattern of horizontal and vertical light bands that radiate off the rooftop columns and create a regal sparkle that set apart from the rest of the Makati skyline. It is truly an iconic visual statement for an address that evokes British lux and royalty.