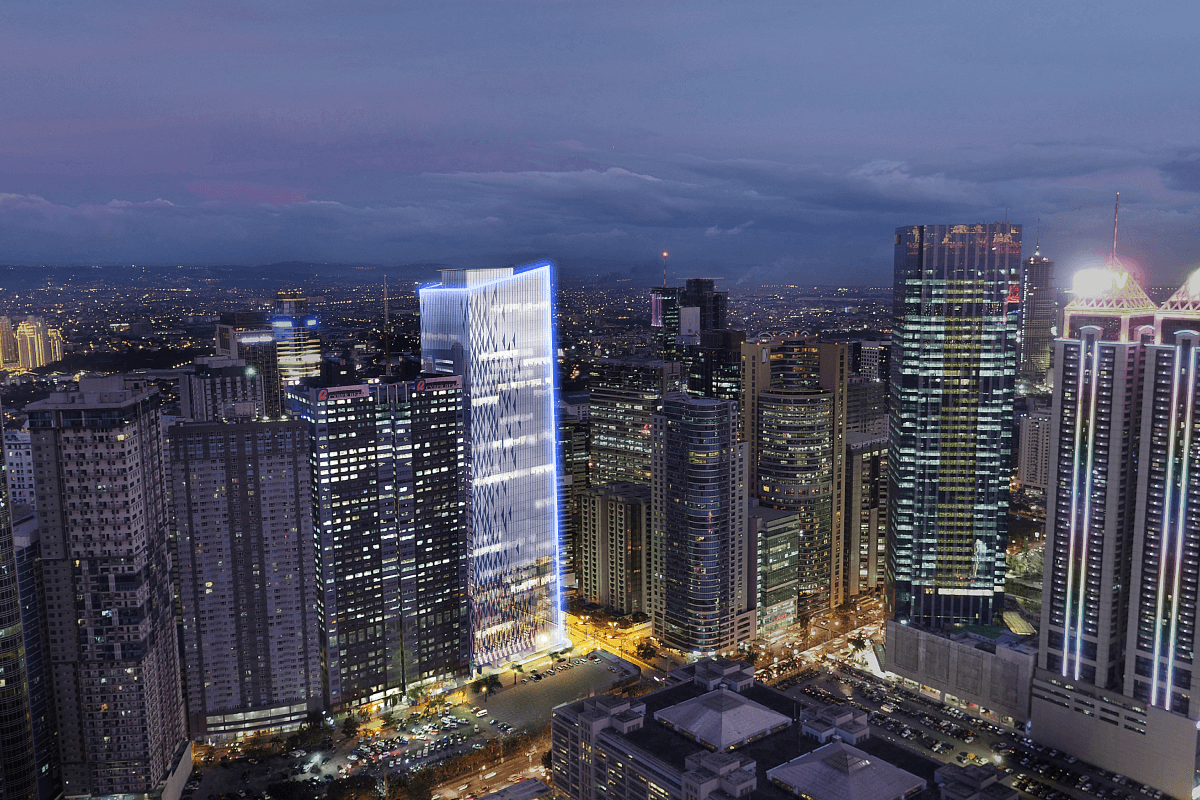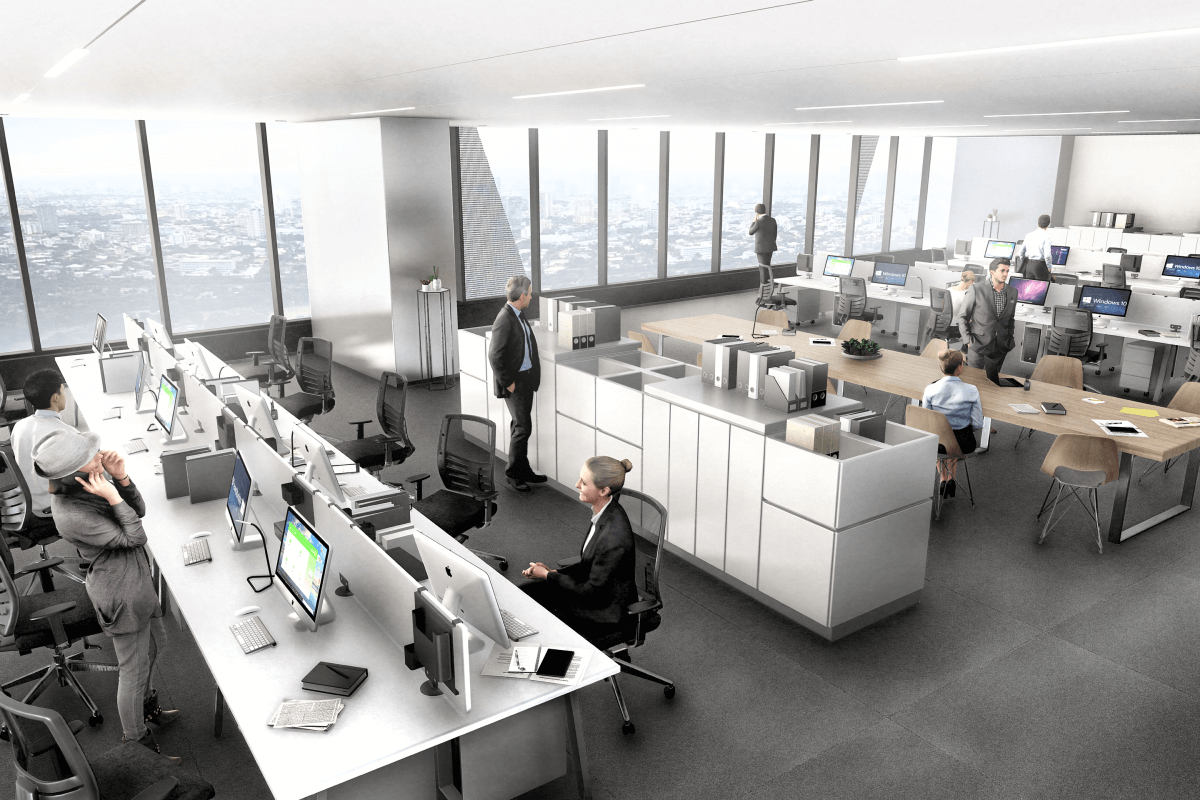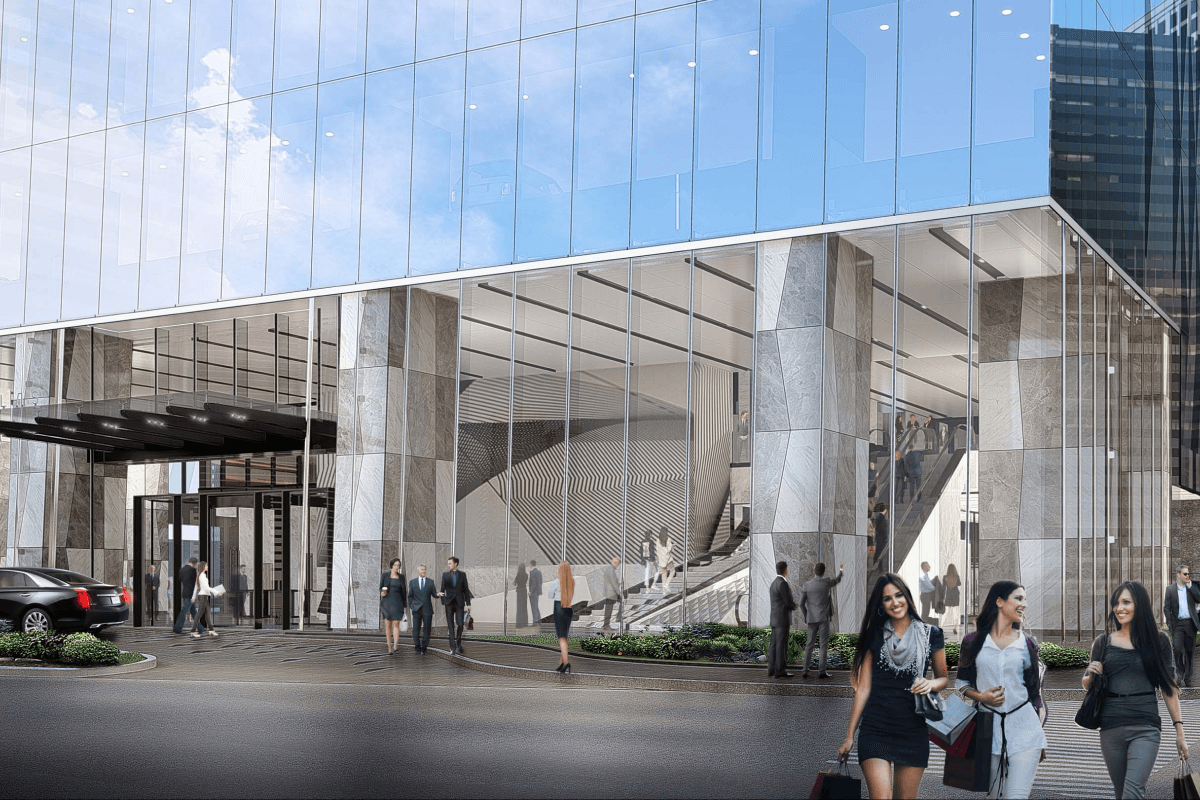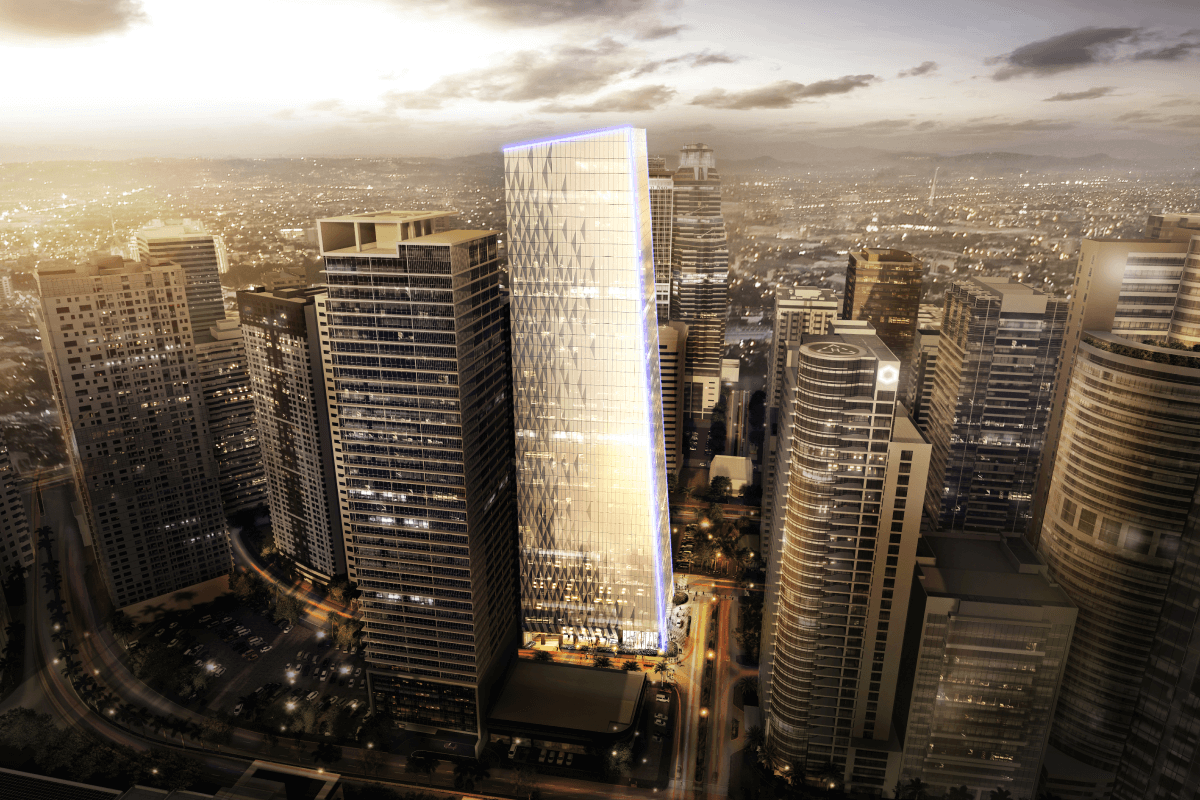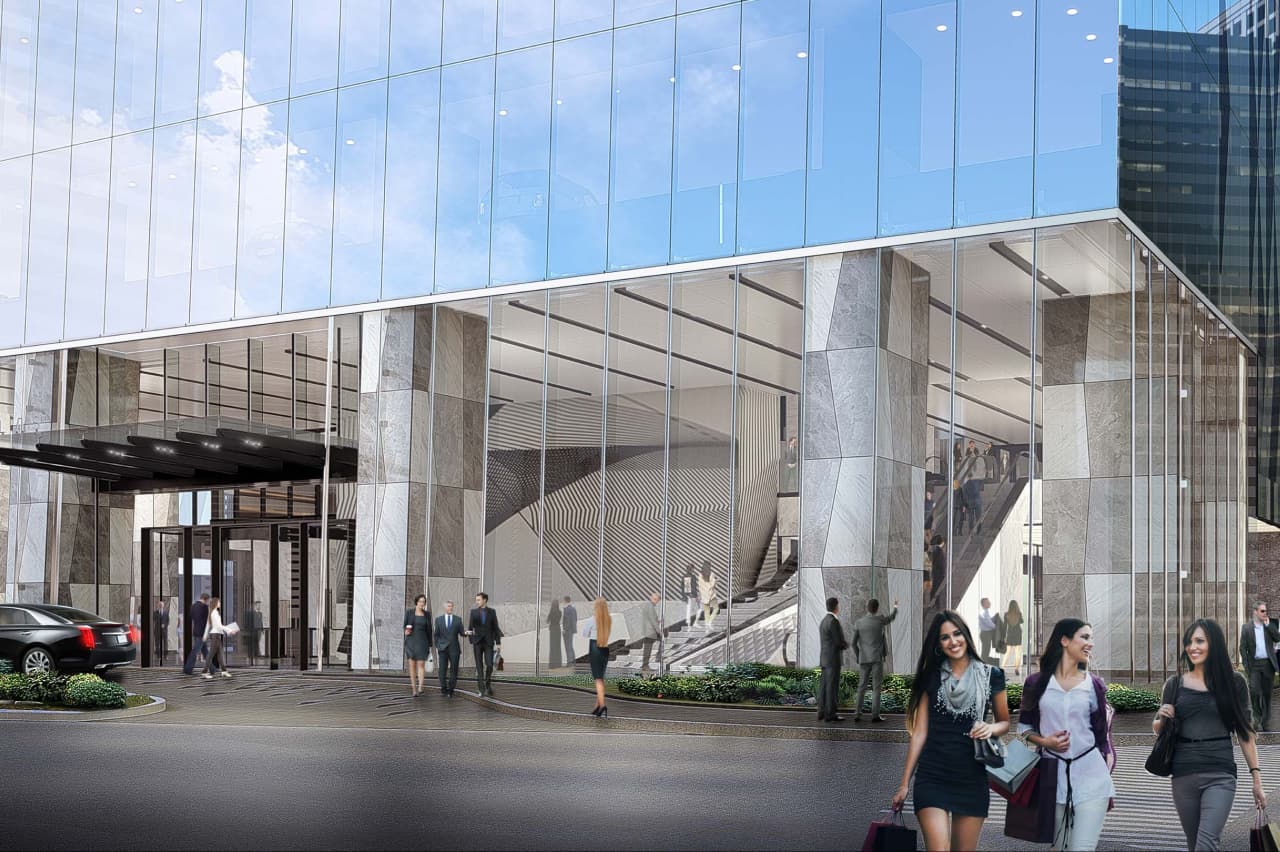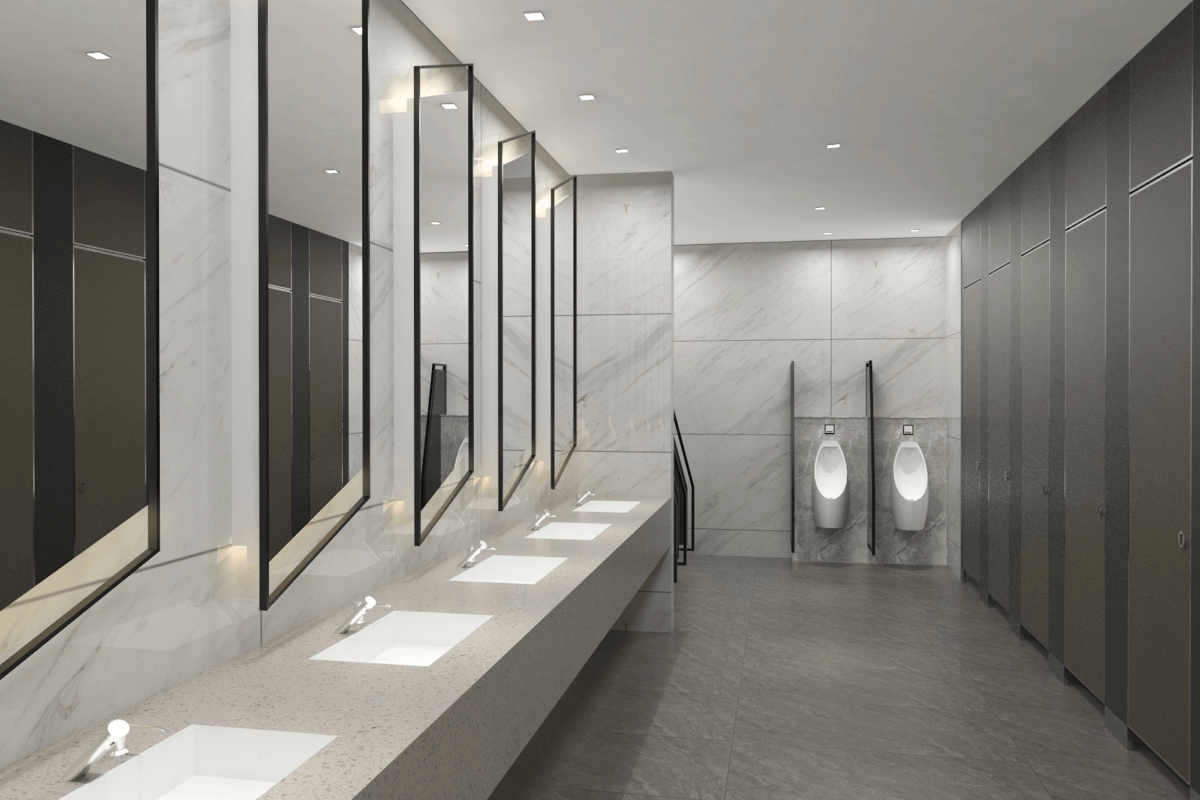 ...
| | |
| --- | --- |
| Client: | Green Asia Resources Corp. |
| LOCATION: | Ortigas Center, San Antonio, Pasig, Metro Manila |
| MARKET: | Commercial, Office |
| CFA/GFA: | 1,097,918.86 sq. ft |
| SERVICES: | Architecture, Brand Design, Interior Design, MEFPS, Construction Management, Marketing & Leasing, Property Management |
| AWARDS: | Best Office Development in the Philippines International Property Awards – Asia Pacific 2017 – 2018 |
The first double-glazed, triple Low-E glass tower in Ortigas
GLAS, a new 42-storey office tower to rise in the heart of the thriving business district of Ortigas, bringing together world-class design and green technologies to become Metro Manila's premier office address. The state-of-the-art, 188-meter all-glass façade features 102,000 square meters of Grade A office spaces and retail areas. The innovative tower will surpass the typical green building standards as it incorporates sustainable and ecological features within the building's core and facade envelope. Envisioned by the internationally acclaimed architecture firm ASYA Design, GLAS provides the essential elements of light, space, and technology tailored to its tenants, visitors, and the surrounding community.
The office tower will house a substantial 1,500 sqm rentable square meters of retail spaces while receiving guests and tenants in a triple-story high grand lobby. The tower will feature 23 high-speed lifts which is catered to four building zones, including low to mid zone areas housing BPO (Business Process Outsourcing) offices, while the high zone areas is dedicated to corporate offices and other building amenities. GLAS also features ample parking areas within bicycle parking spaces to encourage low carbon emission means of transportation. Each floor embraces floor plates measuring approximately 2,000 rentable square meters entirely free of interior columns on a 4-meter high ceiling space, matched with unobstructed corner views. The column-free design will allow flexibility and efficiency of interior programming to both open space and private office layouts.
Glas expected to go beyond a LEED® Platinum designation to encourage tenants and visitors to support sustainable practices in their own way. The building features a number of sustainable and environmentally-friendly elements including double-glazed, triple low-e high-performing glass windows, the first of its kind in the entire Philippines. The floor-to-ceiling window heights will allow natural light to penetrate throughout the floor while blocking off heat, which will substantially reduce energy requirements and costs. Together with ASYA's in-house specialist teams, Glas is designed with the water resource properly utilized through a highly-efficient rainwater harvesting system ensuring clean and safe non-potable water supply used for servicing purposes, housekeeping and landscaping maintenance.
Inspired and challenged by the uniformity of the surrounding buildings in the area, GLAS is designed to create an innovative model for the area's growing cityscape and change the landscape through excellent design. The tapered profile of the building includes upper level floor plates of a minimum leasable area of 2,000 square meters office space while maintaining 2,200 square meter office spaces at the bottom parts of the building. Graphic frit patterns in diamond-shaped forms cover most parts of the building mostly hit by the sunshine's rays, while keeping the face of the building clear from any graphic obstruction to maintain the building's physical purity.
Glas will start to construct the super structure by 2017, and is scheduled to complete the project during the first quarter of 2021.
Glas was awarded as Best Office Development in the Philippines for International Property Award – Asia Pacific 2017-2018.