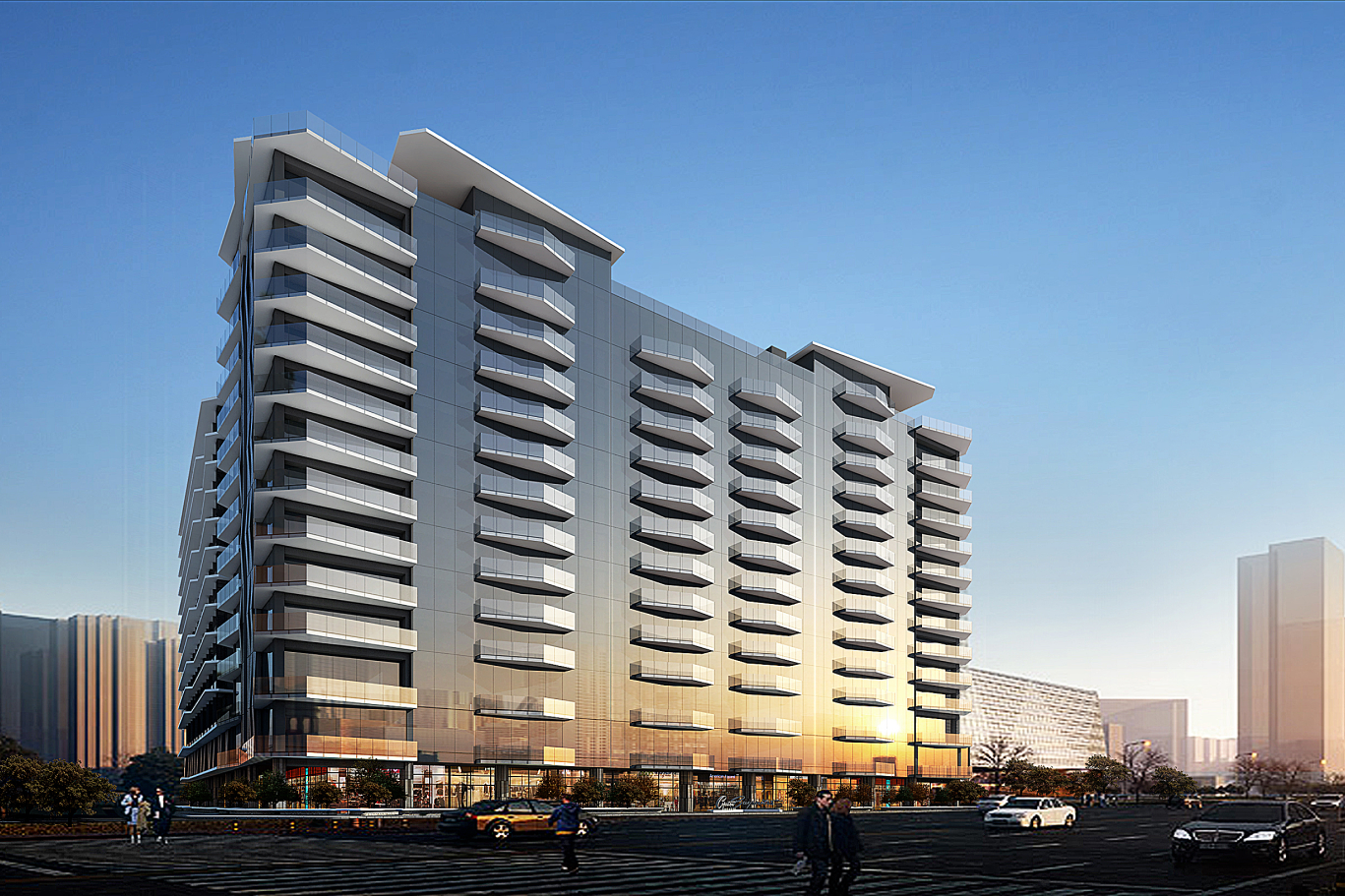 On their experience, ASYA recognizes its proficiency on delivering world-class projects, infused with breakthrough design, on the forefront. That includes luxurious projects, like the rising development Copeton Baysuites, that aim to reach a high-class quality in a global level.
Situated in the heart of Entertainment City in Paranaque, Copeton Baysuites is a residential complex comprising of three 16-story condominium towers (North, West and South), luxurious amenities and building facilities that complete the opulent livelihood of those living in the Metro.
The residential enclave will feature studio-type with cutting-edge features, adding a premium to a stress-free condo lifestyle. The North and South Towers provide luxurious two-bedroom residences, aimed at young professionals and couples, while the West Tower offers various residential units from two-to-four-bedroom properties to spacious penthouse apartments. All of which are tailored with luxury materials, specialized furniture and hotel-like modifications to place their properties with high value for residents.
The units are also equipped with proptech smart features that level up the safety, security and suitability for residences. Copeton Baysuites relies on a fiber-optic connection that maximizes efficiency on ultra-speed internet connection, unlimited data and fail-safe uptime. A keycard access system guarantees exclusive access for residents to the elevators and their units. For unit access, another option is a digital lockset that can be opened from a phone's Bluetooth and a password to a mobile app. And finally, the ventilation system ensures improved air quality, free from microbes and viruses.
Indoor and outdoor amenities complete the package for residents of Copeton. The luxury starts with an expansive Grand Lobby. And splendid views invite them to a spellbinding sensation surrounding the area, from a panorama of the cityscape by day to the vibrancy and echoes by night. To suit their leisure needs, residents are provided with facilities like a fitness center, a pool complex, a game room, a KTV bar, a theater room, and several lounges.
Adding to the luxury of Copeton is its proximity to the marvelous offerings around the Bay City Area. In near proximity is the Entertainment City, which houses five multi-billion dollar integrated resorts Solaire Resort & Casino, City of Dreams Manila, Okada Manila, the upcoming Westside City and Resort World – West Side City. Events facilities like the MOA Arena, SMX Convention Center, World Trade Center and Philippine International Convention Center are at a close distance. Also nearby the vicinity, alongside other commendable food and fashion outlets, are world-class shopping malls Ayala Malls Manila Bay and SM Mall of Asia. Day and night, residents can enjoy the seamless access to the best commercial offerings that makes the Baysuites the prime address of the Bay City Area.
Denizens of the Metro are always eyeing for luxury after their hectic work lives. Copeton Baysuites places that aspiration right at their doorstep, offering a premium experience on comfort and convenience. With luxury intricately schemed by ASYA Design on its form and functions, it is one residential space that represents the lavish identity and the vibrant energy of bayside life.