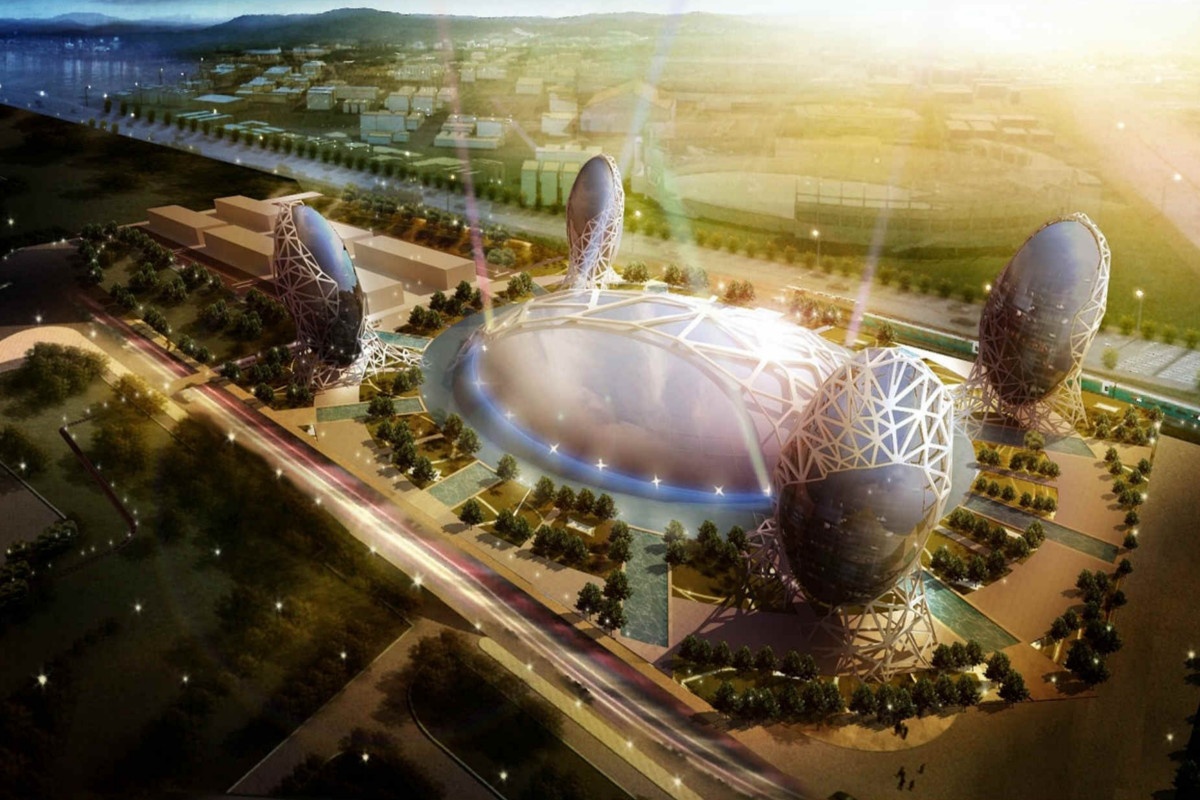 Curved, sweeping arches of the brilliant jewel tone structures create value to the once neglected excavation in the city of Pasay. The structural wraparound web makes the view interesting as it acts like a gentle reveal to the four towers and the central unit. The central unit will function with a wide array of recreational lifestyle choices to choose from such as an oceanarium, fine dining restaurants, retail shops, museum and a convention center. These will be all housed at the core of Belle Diamant.
Other than giving the place a new purpose, this will also create job opportunities to the people around the area. The four hotel towers are chances to show the hospitality and the quality service we give as Filipinos.
It may start as a diamond in the rough, being a common disregard to potential developers. But just like any other valued commodity, it takes an artist to see one's potential. ASYA Design was sees a plausible solution and make it attainable.
Aside from generating income and foster a sense of urban transformation, this is also a reminder to the present generation to fix what is broken. We are ceaselessly looking for new land to develop but generally fail of saving what we already have.