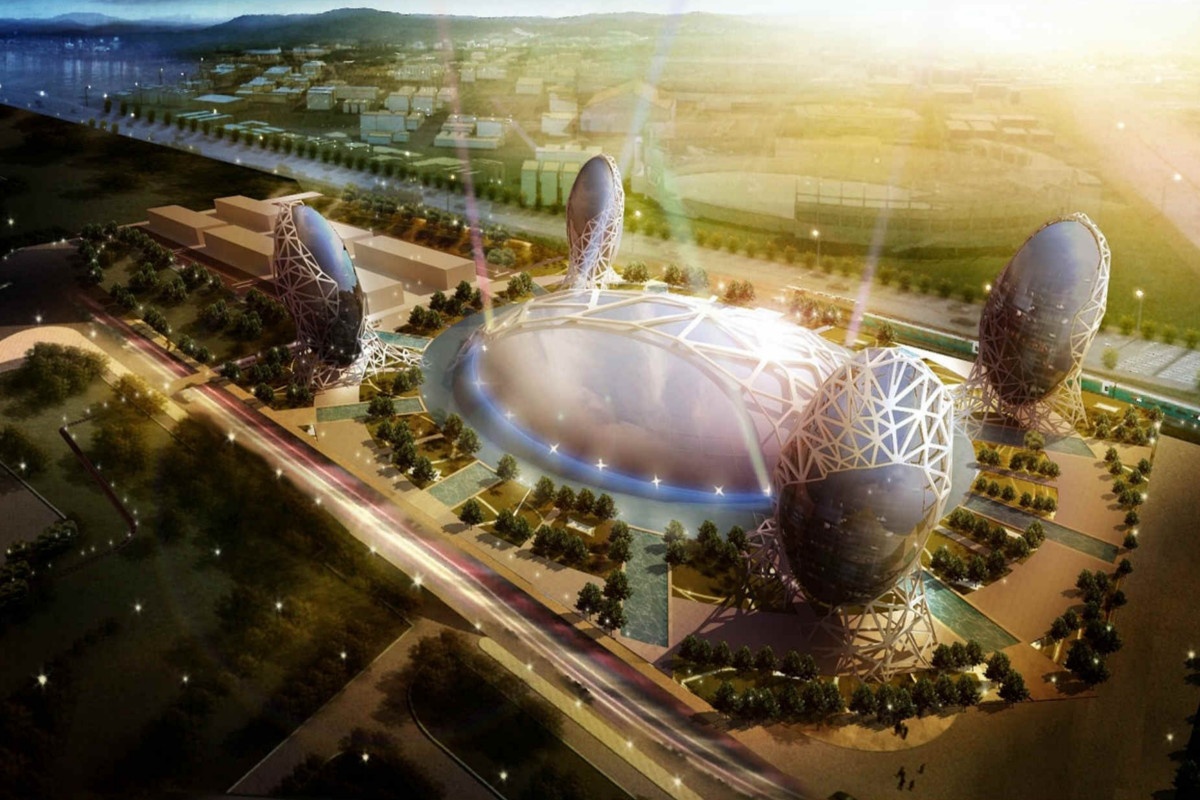 Towering arches and curvatures sweep over this brilliant jewel-toned complex that illuminate the value of this architectural gem that transcends over the city of Pasay. Its web-like wraparound skeleton gives a striking view that acts as a gentle reveal to the four spheroid towers and the central unit. The latter serves a center for numerous recreational activities, housing facilities like a museum, an oceanarium, fine dining restaurants, retail shops and a convention center – a crowning achievement of Belle Diamant.
The magnanimous opportunities that will sprung from Belle Diamant's functions will serves as a gateway for job creation for the populace around the area. In line of that, the four hotel towers are intended to showcase the homegrown world-class Filipino hospitality and quality service that visitors can expect.
Aside from generating income and paving way for urban transformation, the Belle Diamant also serves as vestige for the progress of future generations and a gateway to the possibilities of land development, amidst all hurdles and failures.
Like the structure itself, it may look like a diamond in the rough, but the Belle Diamant elucidates the combined foresight of the artists to uncover each one's potential and translate it to grandiose design. The visionaries from ASYA Design sought a plausible solution and made it attainable through the resulting cutting-edge architecture.